Patanjali Nutrela Men's Superfood (Pack of 3)
Patanjali Nutrela Men's Superfood is a scientifically developed protein malt with botanical extracts to meet the daily protein needs of men.
Muscle & Digestive Health
Mood Stablizer
Energy Booster & Immunity Support
Only 3 left
Check pin code serviceability
Please enter PIN code to check delivery time & Pay on Delivery Availability
Free Delivery
No Replacement
Product Information
Patanjali Nutrela Men?EUR(TM)s Super food is a scientifically developed, 100% vegetarian superfood with three different kind of proteins, 12 natural minerals, Bio-fermented Vitamins, 5 superfood with 6 in 1support,
Precious ayurvedic herbs like Dates Powder, Quinoa Seed Powder, Black Berry Extract, Straweberry Extract, Ashwagandha Dry Extract, Moringa Leaf Extract, Almond Powder and Chia Seed Powder helps to maintain optimum vigor, vitality, energy and combat effects of stress and anxiety.
Whey protein with essential multivitamins for muscle mass & strength
A unique blend of 12 botanical extracts to enchance immunity
Free from harmful chemicals and synthetic additives
From the house of Patanjali with power of Ayurveda
Made with natural ingredients and biofermented vitamins
Vegetarian, No Added Colours, No Added Preservative, Organic Herbs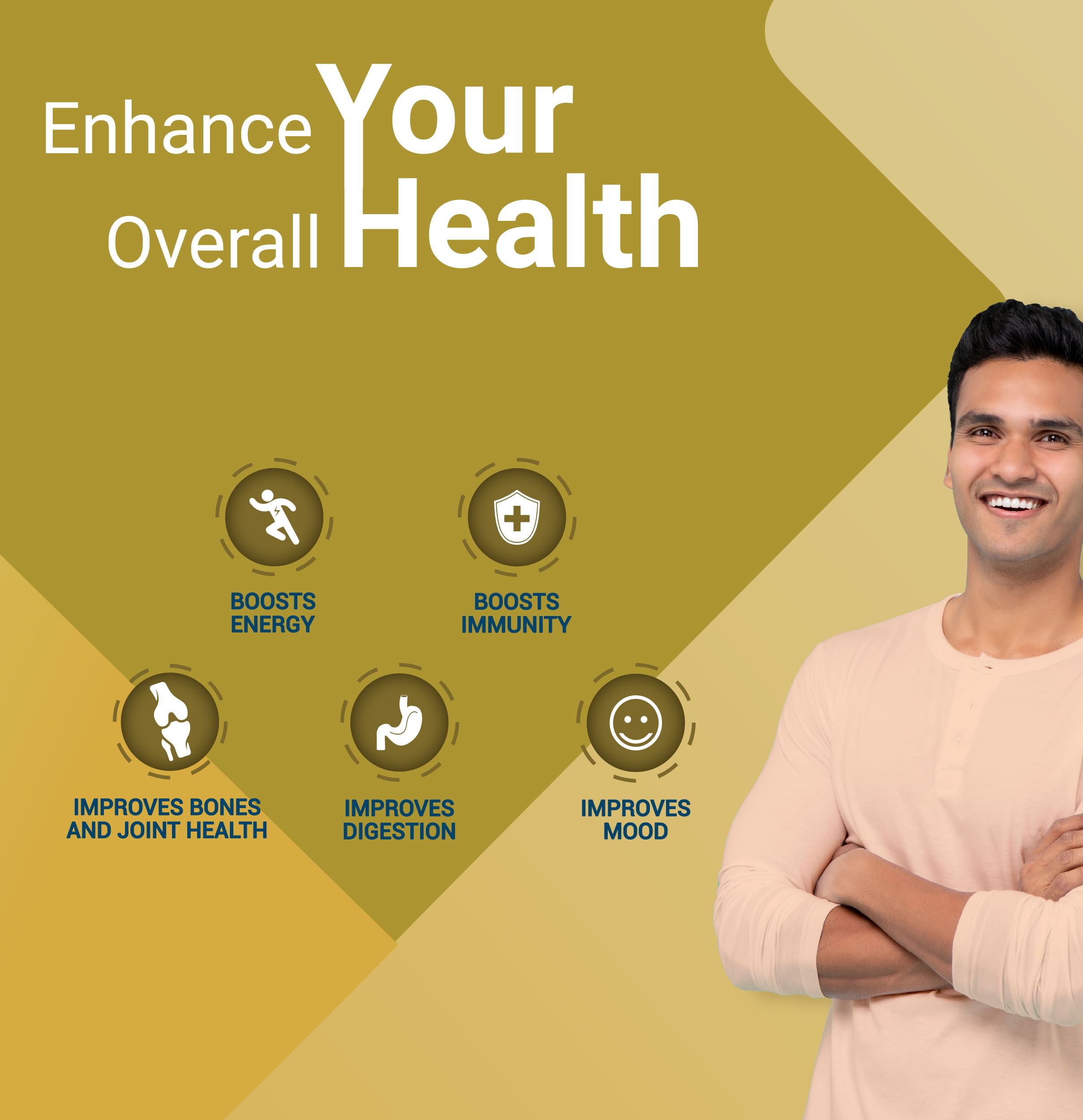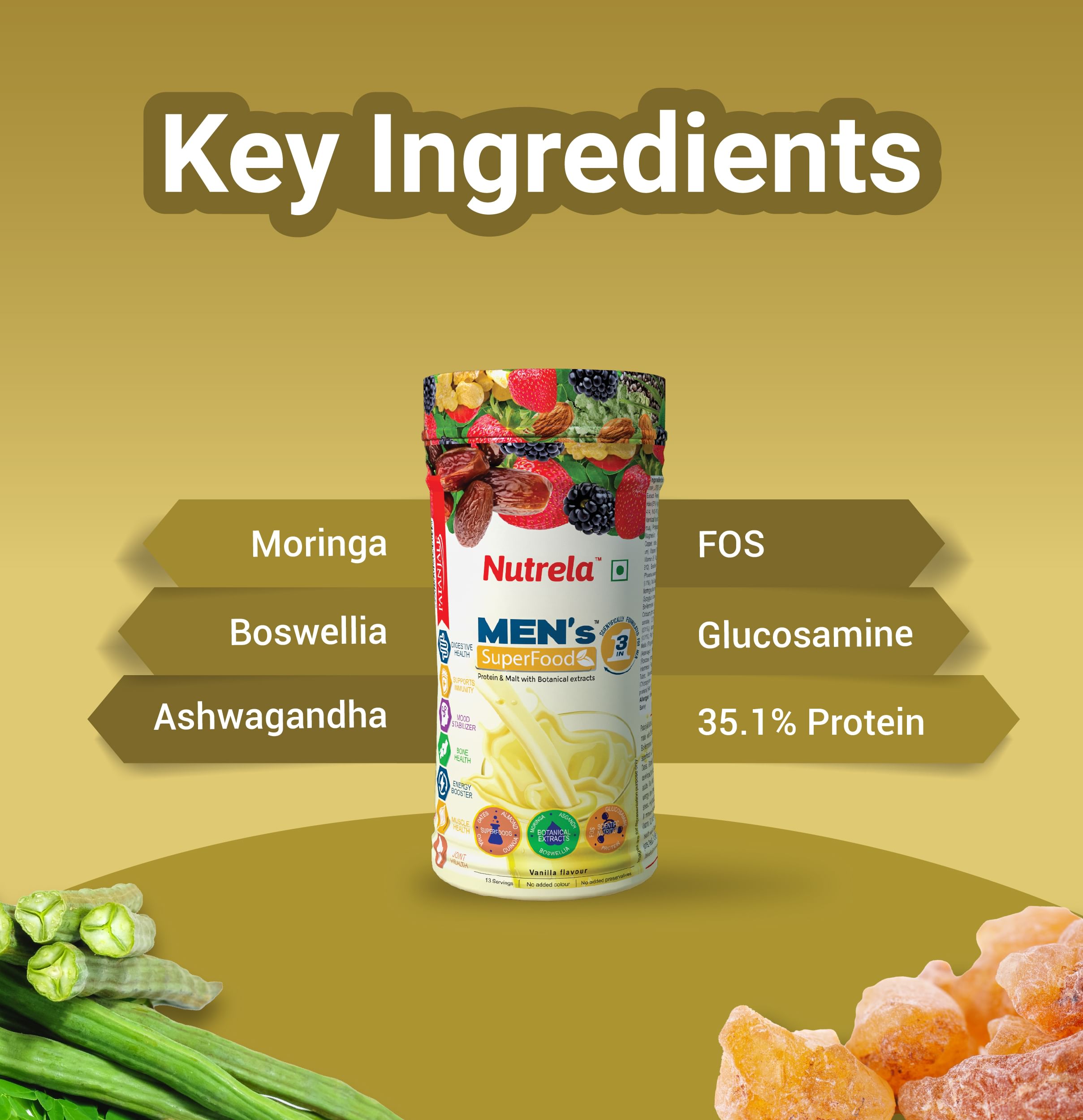 Hero Ingredients
Almonds
Chia seeds
Khajoor
Musali
Sitawar
Ashwagandha
Nutrela Men`s Superfood is formulated for men to provide their daily dose of protein.
After 30, there is a gradual decline in muscle mass and strength. Men`s Superfood is a rich source of protein that supports the growth of muscle mass.
Take 200 ml of lukewarm cow?EUR(TM)s or buffalo?EUR(TM)s milk and add 30g (approx. 2 levelled scoops) of Patanjali Nutrela Men?EUR(TM)s Superfood, stir quickly and consume it immediately
It is recommended to consume 30g (2 levelled scoops) of Mens Superfood once a day in addition to your regular diet.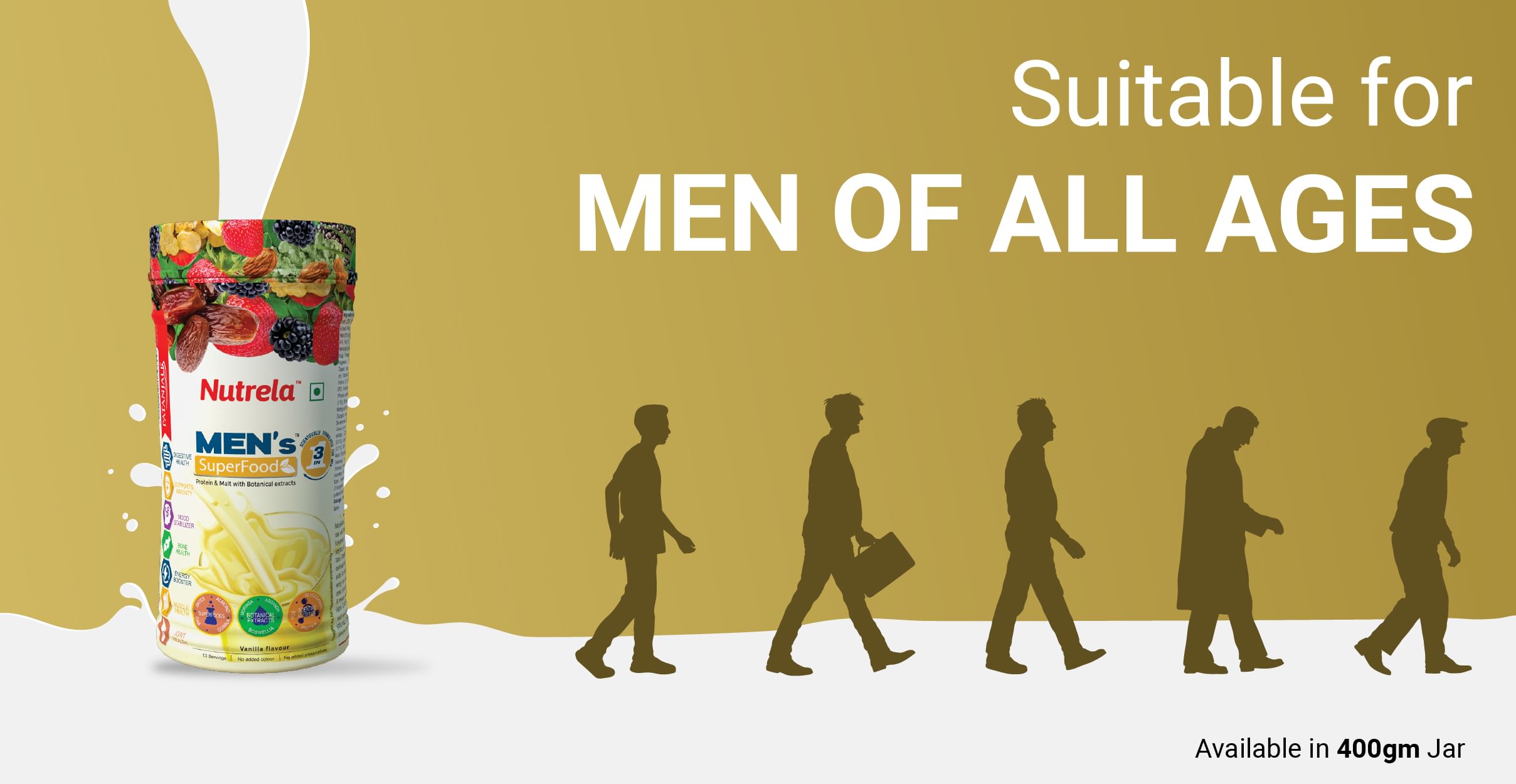 Why Nutrela Nutrition?
Patanjali Nutrela Nutrition provides natural and vegetarian products for general nutrition, sports nutrition, and medical nutrition. Our products are formulated with bio-fermented vitamins, ayurvedic herbs, and natural sources like organic flaxseed and sesame to promote balanced, natural, and healthy nutrition. Our commitment to quality and innovation is evident in our world-class Research and Development facility in Haridwar.
Choose Nutrela Nutrition for safe, effective, and result-oriented natural products. Our 100% vegetarian and non-GMO formulations are free from harmful chemicals and animal-based nutraceuticals, so you can enjoy the benefits of natural and healthy nutrition. Whether you're an athlete or someone looking to maintain their overall health, Patanjali Nutrela Nutrition has the right product for you. Try our products today and experience the difference