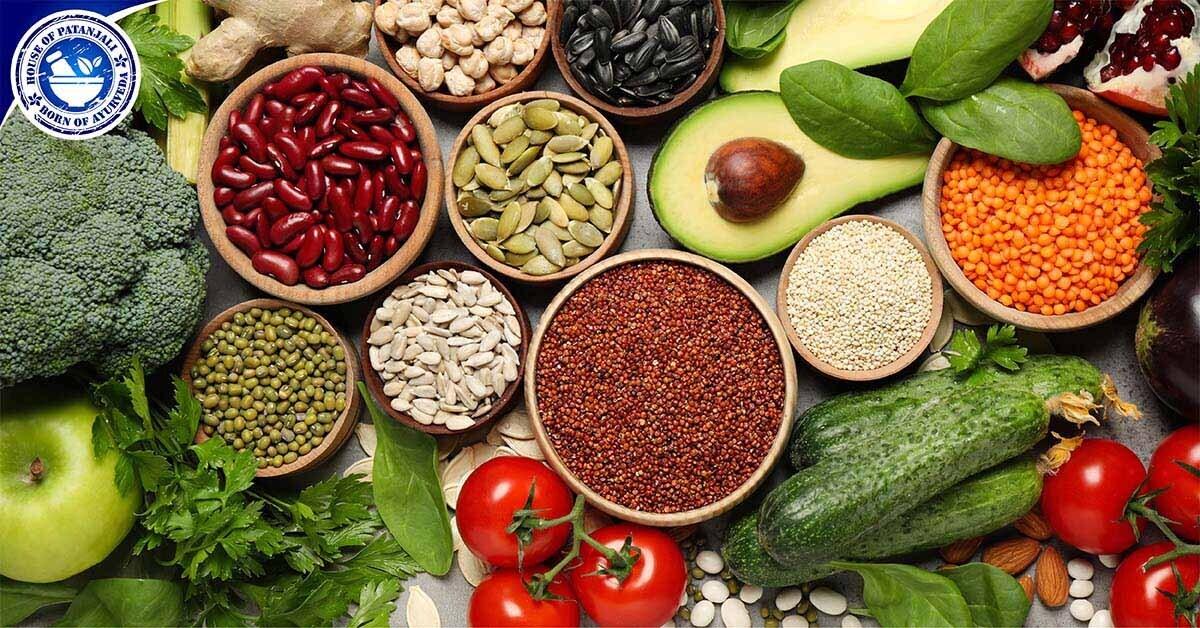 By Nutrela Nutrition
06 Oct 2023
0
Health Boosting Foods And Supplements at Nutrela Nutrition
Health is the primary choice for everyone but In today's busy days maintaining health has become the biggest challenge. And keeping this in mind Patanjali Nutrela has brought a wide range of health-boosting foods and supplements that are safe, effective, and result-oriented natural products with 100% vegetarian and non-GMO formulations that are free from harmful chemicals. The health-boosting foods and supplements are formulated with bio-fermented vitamins, Ayurvedic herbs, and natural sources that provide essential vitamins and minerals with the goodness of Ayurveda to promote balanced, natural, and healthy nutrition. So, make your body and life healthy by taking Patanjali Nutrela healthy supplements designed for everyone.
Experience Better Health With Nutrela Nutrition Products
Patanjali Nutrela Daily Active

It is a natural and vegetarian dietary supplement that is designed for both men and women including 41 key nutrients,13 essential vitamins, 14 minerals, 8 potent natural herbs, and 8 essential amino acids that support building the overall health and well-being of everyone. This supplement is GMO-free, gluten-free, and bioavailable with 100% RDA of all essential vitamins and minerals making it a perfect choice for anyone looking for a healthy dietary supplement.
Boosts energy levels

Supports a healthy immune system

Improves heart health
Patanjali Nutrela Daily Energy
These are natural organic Vitamin B complex capsule supplement that contains bio-fermented B vitamins and other essential minerals & nutrients that help maintain good health and well-being.
Boosts energy levels

Supports cell metabolism

Maintains overall health and well-being
Patanjali Nutrela Iron Complex
These organic capsules are 100 percent vegetarian and herbally processed with Mandoor Bhasma, spinach extract, and rosehip extract, these capsules are gentle on the stomach and free from gluten. Iron capsules help to restore the iron levels in the body.
Restores iron levels in the body

Treats anemia weakness

Supports red blood cell formation
Patanjali Nutrela Vitamin D-2K
It is a natural dietary supplement that contains a combination of vitamin D and vitamin K2 to support bone health. Vitamin D helps the body absorb calcium and phosphorus, while vitamin K2 helps add the nourishment of calcium to the bones and teeth. These are easy to chew even for adults.
Contains lichen extract

Plant-based source of vitamin D

Vitamin B12
To improve mental cognition, fight stress, and support general vitality we need Vitamin B12 Patanjali Nutrela's bio-fermented plant-based supplement keeps your blood and nerve cells healthy in the production of DNA.
100% natural and bio-fermented
Improves cognition and fights stress

Supports general vitality
Patanjali Nutrela Bone Health
It is important to intake and maintain natural calcium supplements sourced from pearl oyster shells. It is an Ayurvedic supplement that promotes bone healing and strengthens bones.
The supplement is gluten-free, GMO-free, and contains no artificial colors:
100% natural calcium sourced from saileya

Useful for bone health, healing fractures, and bone strengthening

Vegetarian and natural
Patanjali Nutrela Women's Superfood
This is a zero-sugar, vegetarian, nutritional drink that is designed to fulfill women's daily protein needs. Intake of Patanjali Nutrela Women's Superfood helps in
Maintaining muscle health

Acts as a Mood Stabilizer

Maintain Hair & Nail Health
Patanjali Nutrela Kids Superfood
Nowadays kids require good nutrition and food so to balance it you can give your kids Patanjali Nutrela Kids Superfood nutrition drink with milk protein, vitamins, and botanical extracts for growing kids for:
Memory & Brain Development

Active Growth

Bone & Teeth Strength
If you are someone looking to maintain your overall health with vegan products, Patanjali Nutrela Nutrition has brought health-boosting foods and supplements for every vegan lover.So, why to wait? Order it today and unleash the health benefits!